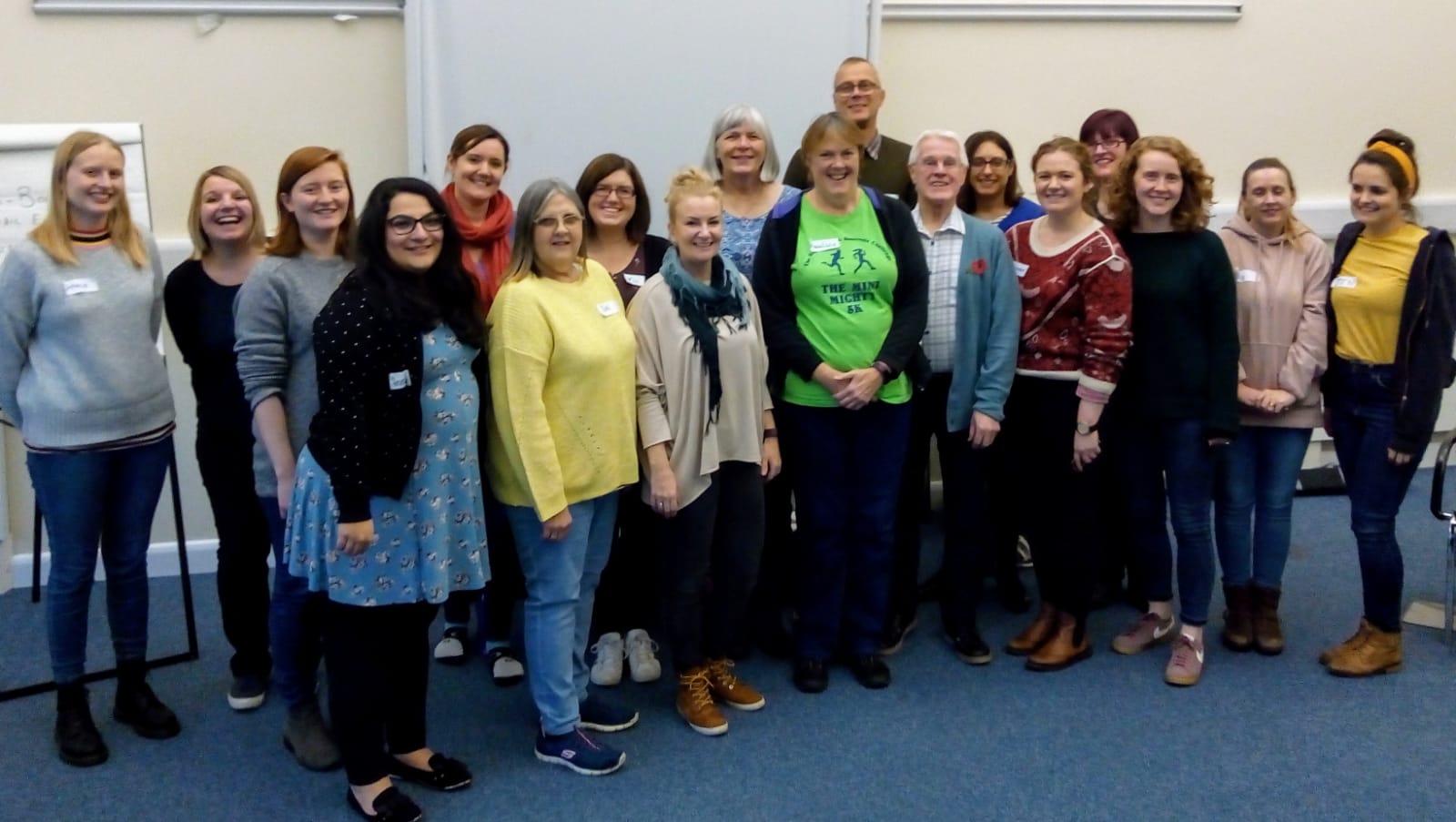 10th November 2019, Salford Quays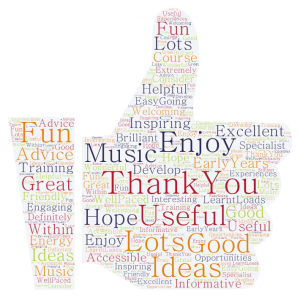 The sun shone and a good day was had by all playing singing games and rhymes led by Zoe Greenhalgh.  Much was learnt along the way about musical development and early years pedagogy, not to mention many practical hints and suggestions about delivery skills and group management.  The feedback was 100% positive including comments such as: "Really useful, accessible, welcoming environment – I've learnt loads!"and "An enjoyable and easy going day – Well paced, lots of good advice & ideas".
Progression in music learning was one of the themes of the day with discussion on the ways in which each song/activity can be developed and added complexity to extend learning or for use with children of other ages/stages of development.
This Note Weavers event is organised association with MALPAS