Note Weavers is inviting expressions of interest from Early Years Practitioners and Early Years Music Practitioners in the North West region who are interested in studying for the Level 4 Certificate for Music Educators: Early Childhood (CME:EC) qualification at the Centre for Research in Early Childhood (CREC).
Funding from Youth Music means we are able offer successful applicants:
a significant bursary for the CME:EC course

experience of leading a series of 10 music sessions in an early years setting with additional mentoring from Note Weavers. 
Information about entry requirements* for the course can be found on the CREC website here 
Bursary details:
The bursary is £1125 against the full course fee of £1550 and will be paid directly to CREC. If accepted onto the course, students will need to provide the remaining £425 from the start of the course (CREC payment plans are available). It is anticipated that employers may contribute and invest in their early years music provision.
The early years music delivery will involve 10 half days between January and March.  Self-employed practitioners will be paid £45 per half day up to a total of £450.
Timescales
The CME:EC course begins in October 2021 and includes 4 compulsory face to face core learning days in Birmingham (COVID permitting): 28/29th October 2021, 14th February & 11th April 2022    
This is a student led, practice based, part-time course.  Please see the CREC website for specific details.
The associated early years music sessions will take place in the Spring term (January to March) and offer successful applicants an opportunity to develop their practice with additional mentoring from Note Weavers to contribute to and support learning on the course.  The settings will be arranged once the four practitioners have been accepted.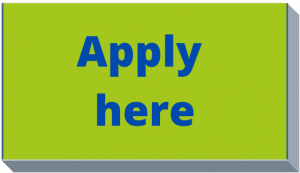 DEADLINE FOR APPLICATIONS:  Midday Friday 23rd July 2021
Interviews will take place in the week commencing 6th September 2021
Want to ask a question?  No problem, just contact Zoe Greenhalgh: zoe@noteweavers.org
*CME:EC course requirements include:
GCSE English minimum Grade C (or equivalent)

Prior musical experience

DBS clearance (it is the student's responsibility to obtain this

before

the start of the course)