Thursday 15th October 2020   19:00 – 20:30
A support and discussion session for anyone currently delivering music sessions within settings (EY-Yr1)
Come and join us on October 15th for the third Connecting Threads session from Note Weavers for practitioners throughout the North West.
This free event is for classroom teachers, music leads, music practitioners and anyone currently planning and delivering music in the classroom (from EY to Year 1) here in the North West.
At the current time there is uncertainty and confusion around what can be delivered during music time in the classroom. This session is lead by Note Weavers Directors Sorrel Harty, Georgina Roberts and Sally-Anne Brown who are all working face to face with children in early years settings and schools.
The session will include:
useful examples of songs and activities that we ARE able to deliver at this time,
idea sharing
discussion
Please come along and be part of the conversation, we want to hear your experiences of working with music in the classroom at this time.
Practical info
We'll be using online video software Zoom, so please ensure you have downloaded the app on a desktop or mobile ahead of the session.
For security, we're asking you to sign up via Eventbrite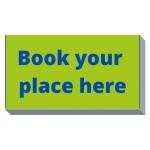 *Please be aware that this event is for practitioners working in the North West of England only.