Saturday 30th April 09.30-11.00
(online); £15
**please note change of date & time**
Vic Holmes shares the findings of her masters dissertation research and explores how these can be applied on a practical level.
This session will explore: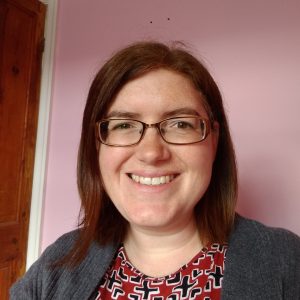 Challenging expectations/concept of what an early years music session looks like

Working in partnership with practitioners both in the sessions and in-between

How to grow music beyond the 'music session'

Building confidence / passing on musical learning

Networking – being involved in networking groups/events which discuss early years music/early years education.
What will you gain?
Information and ideas on how the musician and practitioners can work in partnership effectively to enhance music within the setting both in sessions and in-between.

Information on identifying music in child's play and how this will help musicians and practitioners to develop music in the setting.

Resources, ideas and links to networks.
Vic Holmes is an experienced musician who specialises in music within the early years age phase. She works across different settings to deliver music sessions to under 5s, as well as working with practitioners to encourage and improve music within their settings. Having trained as an early years educator within a nursery, Vic has a good understanding of early childhood development and the importance of offering a wide range of opportunities to children, especially in the early years. Vic has successfully completed her studies to receive an MA in Education (Early Years Music) with the Centre for Research in Early Childhood (CREC) and is a Director of Note Weavers CIC.